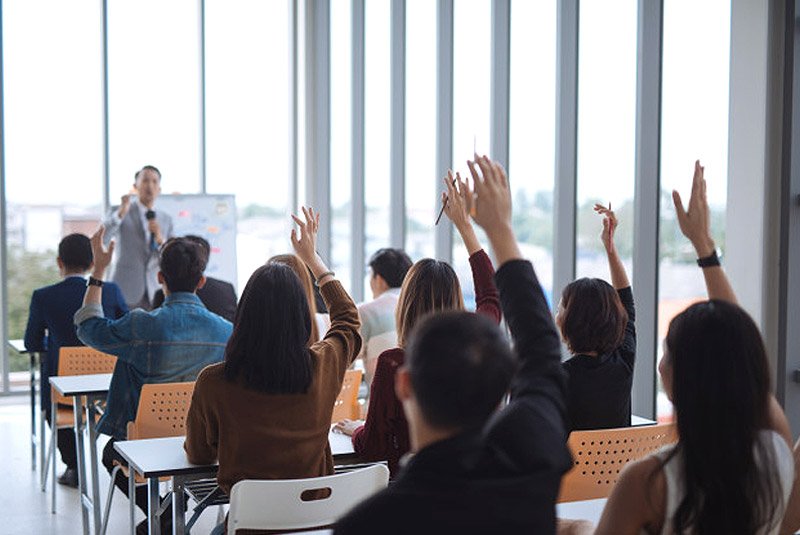 JORSS Training service shares industry knowledge by imparting required skill through means of training. Our trainings are research-based, backed by authentic and credible data analysis. We conduct customized in-house training programs and workshops for our corporate clients as well as open house programs for individual training enthusiasts and knowledge seekers.
Links to our 'Retail Knowledge Mastery' videos:
Buying & Merchandising: https://www.youtube.com/watch?v=Mtqy1I2AUEc
Retail KPIs: https://www.youtube.com/watch?v=kvXbkpMoItQ
Law for Retailers: https://www.youtube.com/watch?v=jh9C_EcGGAE&feature=youtu.be
Product Knowledge: https://www.youtube.com/watch?v=BRQvvFvJMk8&feature=youtu.be
Science of retail formats: https://www.youtube.com/watch?v=Iv0pa3RzAJg
Retail Markets: https://www.youtube.com/watch?v=pr9uSbnXAHw
Merchandise Classification: https://www.youtube.com/watch?v=UUgnDLNM3Es
Though we deliver across spectrum of industries our forte is Retail. Followings are our core programs for retail professionals, retailers, retailpreneurs, students and retail enthusiasts:-

I. Buying & Merchandising
The 2-level training module enhances knowledge, skill and expertise of Buyers, Merchandisers, Category Heads, Retail Planners, Retailers and ardent knowledge seekers. Participants are trained on Best Global Practices in Retail B&M; equipped with productive tools & techniques; and, are empowered with credible performance data, insights and case studies developed by JORSS Research. It is a balanced mix of technical know-how, learning activities, soft skill and do-it-yourself approach.
Content
KPIs: Sale, margin, stock turn, stock-to-sale ratio, SPSF, MPSF
Inventory Management: Merchandise classification approach, Assortment planning, Loss Prevention techniques, reducing stock aging & liquidation expertise
Season Planning: Marketing plan, Buying & OTB plan, related financials
Analysis Tools & Techniques: Category Performance Grid, ABC analysis, GMROI, TE Index
Pricing: Costing, Markup & Markdown strategy
Format-specific real life case study
II. Retail Knowledge House
Specialised training designed for Retail professionals in leadership role, Retailers, Researchers, Retail Knowledge Seekers, Management students and Consultants. It aims to develop 'Knowledgeable' leaders through credible information, primary data & insights on India's organized retail. The Knowledge content, first-of-its kind, is the study-product developed from decade-long performance of top retail companies in India.
Content
A 360 degree performance analysis of top retail companies encompassing –
Revenue trend
Operating margins, Expenses & Profitability
Retail Expansion
Stock performance
Employee productivity
Key initiatives in Technology, CSR, Environment etc.
Company-specific real life case study
III. Competition Mapping

This is 2-level unique training module, recommended for retail professionals, marketers, project managers, retailers, merchandisers, planners and consultants who are always in need of understanding competitive retail market and competitors therein. It equips participants with professional tools, techniques and skill to identify, understand, analyse and evaluate appropriate competition and elements in the environment which influence store's operation and offering.
Content
Competition: Identifying symptoms and defining the problem
Catchment analysis: Approach, technique & process
Site Evaluation: Store location analysis
Mystery Shopping: Purpose, process, planning & execution
Competition evaluation techniques
Footfall intelligence
IV. Trusted Mark Certification
Mr. Sanjay Bakshi, founder of JORSS, is among the key architects of IRF Trusted Mark Certification Scheme for retailers which is first of its kind in the world. The scheme covers retail businesses spanning across all retail operations including hypermarkets, super markets, department stores, speciality stores, e-retailers & service providers, restaurants, jewellers, pharmacies, salons, spas, wellness centres, FECs and cineplexes. It certifies retail outlets on the basis of more than 300 customer-centric standards of customer care & service. Mr. Bakshi personally conducts training workshop on the scheme for interested retailers.
Content
Understanding of Certification Scheme & Process
Scheme benefits and ROI
Scheme Standards, Self-evaluation process & scoring methodology basis which retailer is to be certified
Application Process, Certifying Body (CB) recruitment procedure
Types of Audits involved, guidelines & costs
Rules for Trusted Mark usage, appeals & complaints
Mr. Bakshi is IRF-certified consultant for the scheme who ably advises retailers and assists them in obtaining Trusted Mark Certifcate.
He can be reached at sanjay@jorss.in

V. Retail Operations

We have robust training portfolio specifically designed for Retail operation employees as well